2018 Jeff Harnar Award for Contemporary Architecture Winner
2018 Jeff Harnar Award for Contemporary Architecture Winner
SHOP ARCHITECTS, NEW YORK, NY
SHOP ARCHITECTS, NEW YORK, NY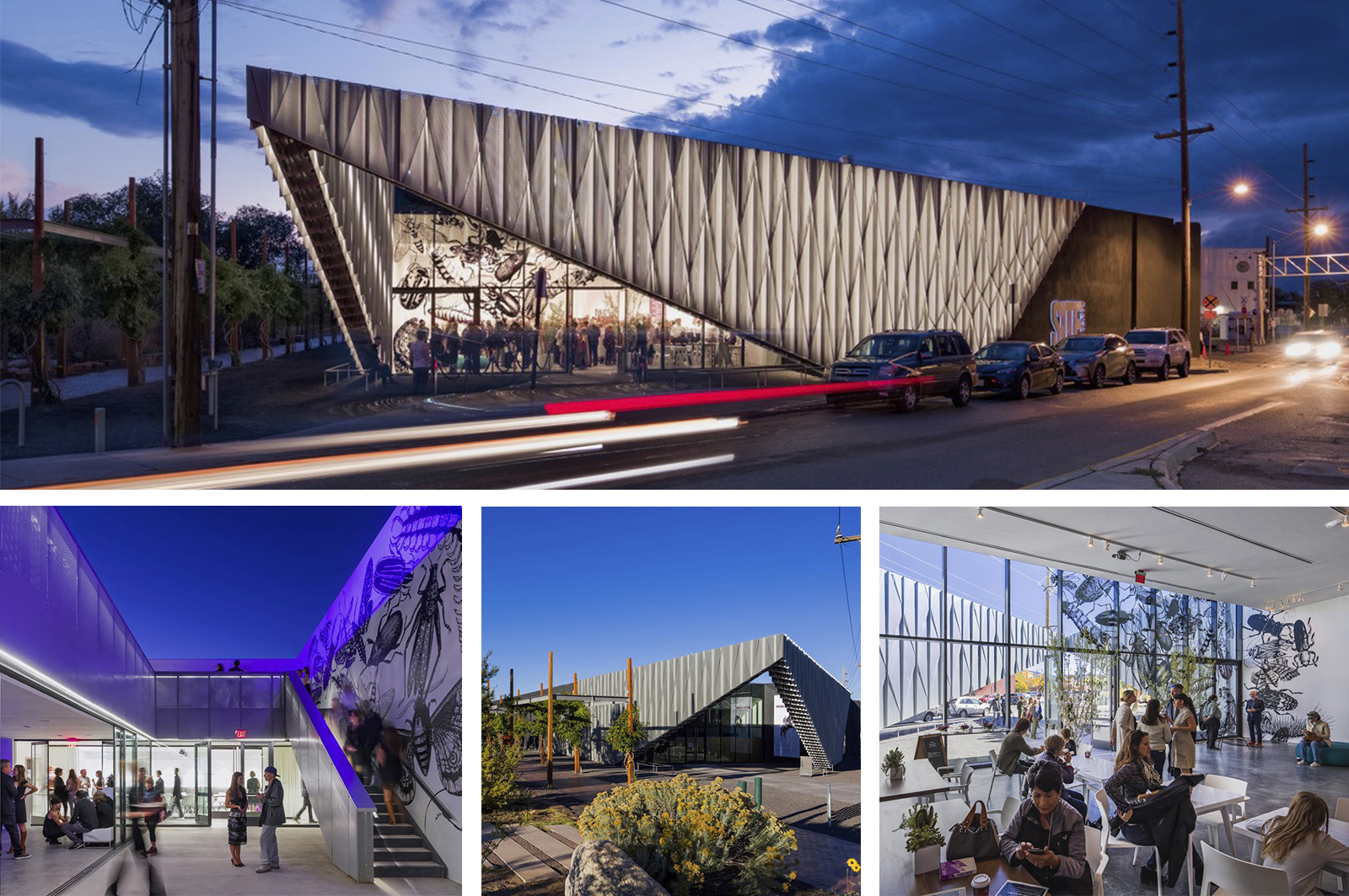 SITE Santa Fe, SHoP Architects, New York City
The winning design by SHoP Architects, of New York City, is an expansion and thoughtful re-imagination of SITE Santa Fe, a contemporary art institution located in Santa Fe, New Mexico. The Architect of Record is Allegretti Architects of Santa Fe, NM, and the contractor was Sarcon Construction. The project involved redesigning the exhibition spaces of the noted contemporary art venue, as well as the administrative and educational facilities. ShoP Architects worked closely with SITE Santa Fe's administrative team to develop an appealing and functional building with an exuberant façade. Japanese architect Yuko Nagayama of Tokyo served as the jury chair and the speaker for the 2018 Jeff Harnar Lecture. Her lecture was entitled, "Architecture as a Trigger."
2018 Winner for Jeff Harnar Award for Unbuilt Architecture
VERTICAL TOWER FOR EXTINCT SPECIES
Darby Prendergast, University of New Mexico Master of Architecture Student, 2018
The winner of the very first Jeff Harnar Unbuilt Architecture Award went to University of New Mexico Master of Architecture student Darby Prendergast, for his theoretical project "Vertical Cemetery for Extinct Species." Prendergast's provocative and intriguing design was completed in a Masters Design Studio taught by UNM Principal Lecturer Karen King.
2018 Winner for Jeff Harnar Award for Unbuilt Landscape Architecture
MURCHISON ROGERS PARK
Surroundings Studio
The winner of the first Unbuilt Landscape Architecture category is Surroundings Studio, for their project "Murchison Rogers Park," sited in El Paso, Texas. Kenneth Francis, one of the principals of the firm, worked with Will Iadevaia and Carly Piccarello on the design. The jury appreciated the strategic integration of the design into a complex topographic condition that both addressed technical issues and the importance of a comfortable experience for visitors to an extraordinary site.
2018 Jury
Yuko Nagayama, Yuko Nagayama & Associates
Kory Bieg, OTA+
E.B. Min, Min Design
Kimberly Ann Wakefield, UNM
Aaron Zahm, MRWM