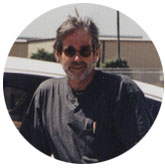 Jeff's designs have stood as a beacon of architectural creativity and experimental spirit in Santa Fe from his early practice in 1984 until his untimely passing in 2006.
Raised in Albuquerque, he earned his Bachelor of Architecture degree from Arizona State University in 1977. He ran a residential design and construction business until opening his Santa Fe office. Jeff worked organically, synthesizing material, cultural and environmental resources into an architecture of his time. Jeff created an impressive body of work by fearlessly creating contemporary buildings here in Santa Fe with a degree of risk, and extreme creativity.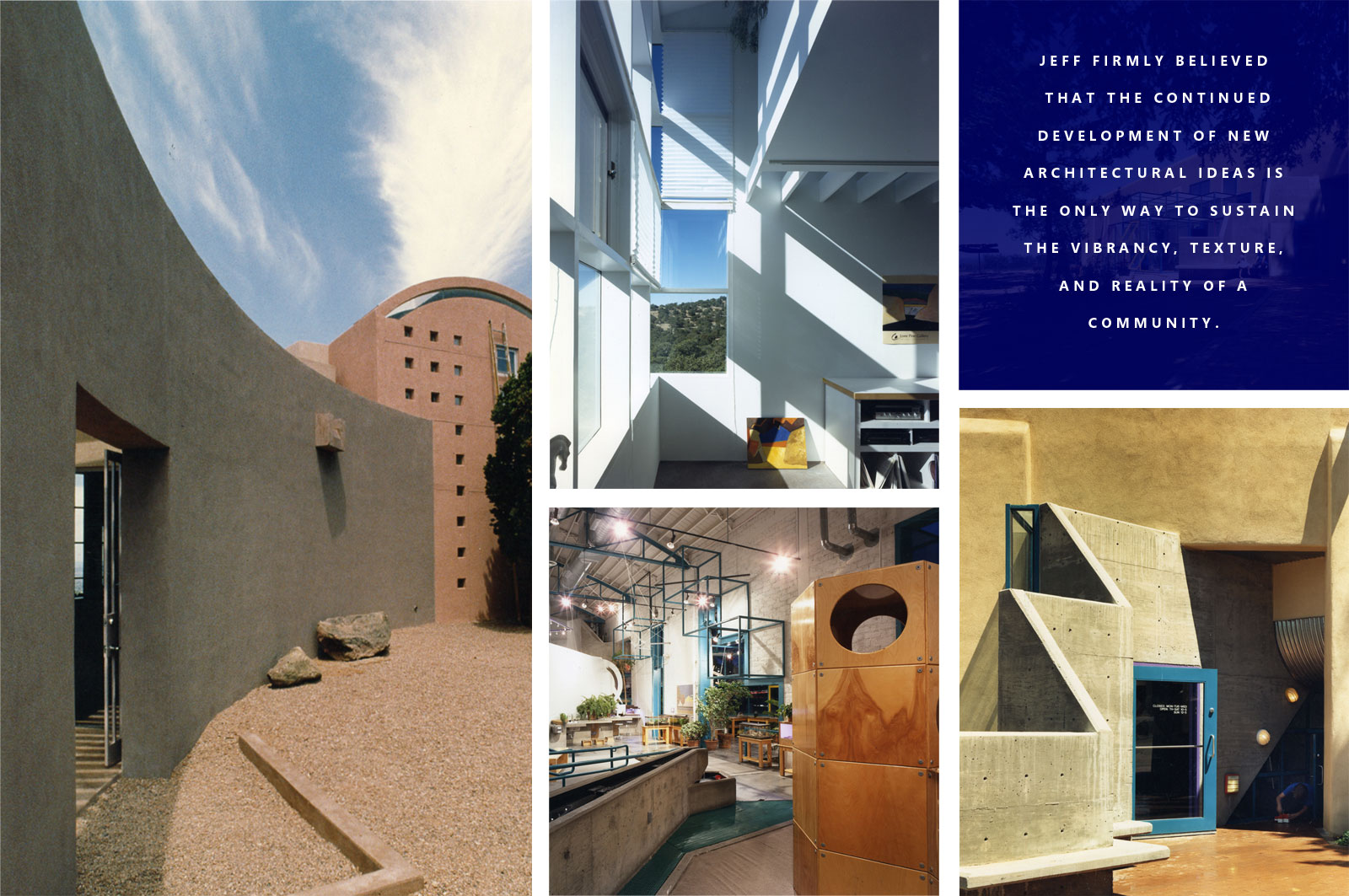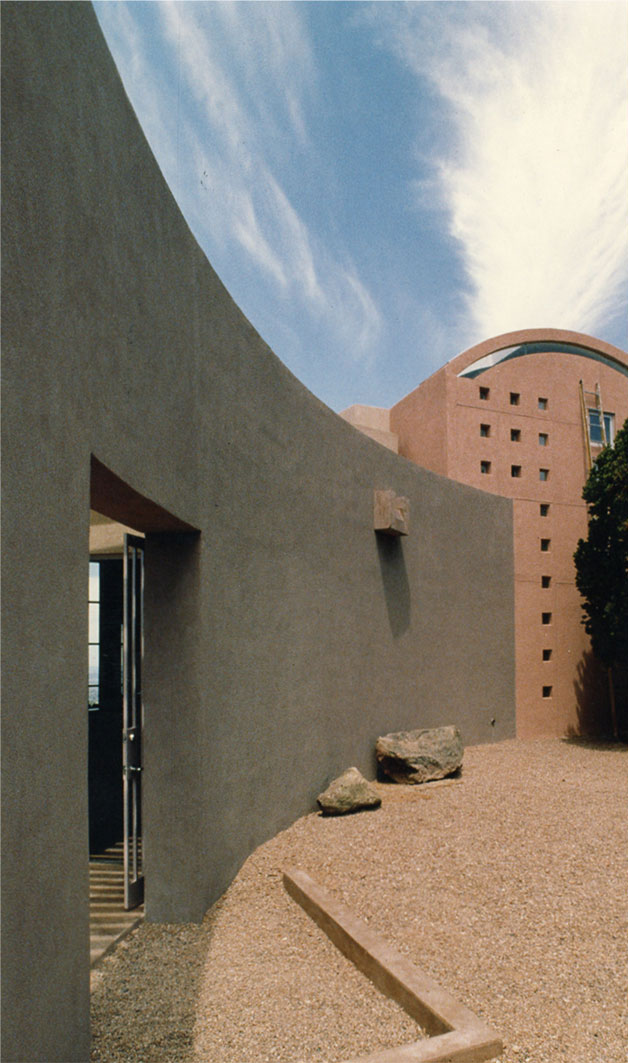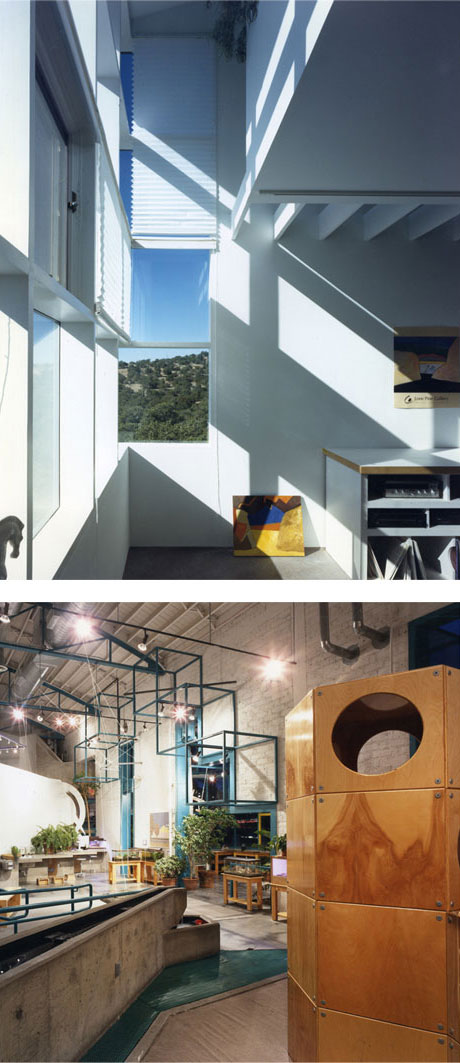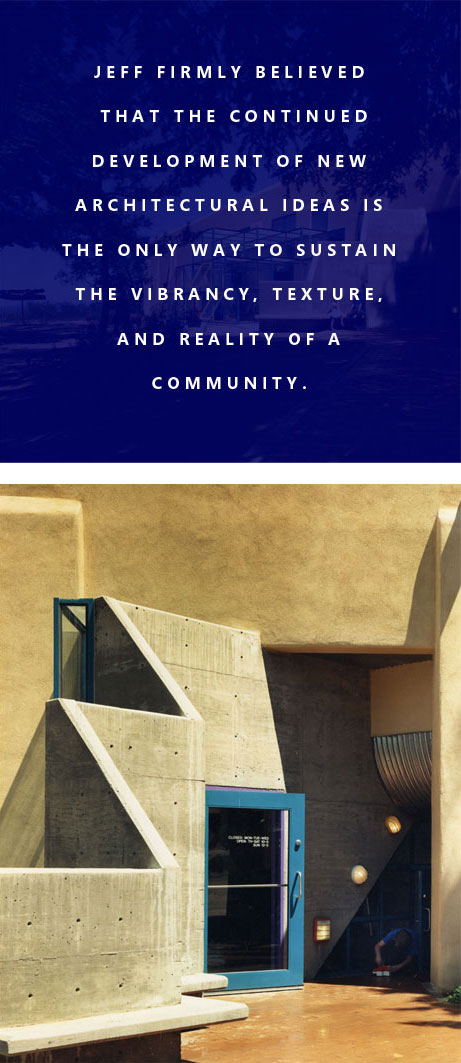 "With his earliest projects, Jeff Harnar broke fresh ground. The Jean Cocteau Cinema for Brent Kliewer introduced state-of-the-art seating, acoustics, projection optics and finishes to local moviegoers. A lucky few watched from the private box. The Elaine Horwich Gallery's second floor gave downtown Santa Fe its first loft-type contemporary art venue. A studio house for David Barbaro combined sensitivity to site with passive solar features. The Santa Fe Children's Museum, with its solar elevation of giant glazed building blocks and its dedicated kiddie-size entrance exemplifies his playful interpretation of conventional building elements. As he built his practice, Jeff crafted a clientele with progressive taste, creating space in his profession where he could work as he wished. If one spied a modern building around Santa Fe, for so many years it was probably one of Jeff's.
Garrett Thornburg's Award inspires Santa Fe architects with Jeff Harnar's exploratory spirit and his skill at guiding clients who followed his path. Garrett's sponsorship generously complements Jeff's architectural enthusiasm. It is a welcome gift to the creative community of this town."
-Conrad Skinner Santa Fe, New Mexico
GIOVANDO RESIDENCE, SANTA FE
SANTA FE CHILDRENS' MUSEUM